#cooperativismo
#brand storytelling
#inovation
#radical collaboration
and more >>>

---
November,
2023
Clio Sports 2023
Sicoob and @danirarte continue to put on a great performance on international football (soccer?) fields!


Sicoob was the only financial institution in Brazil to have work recognized among the best in the world at The Clio Awards Sports 2023. Olééééé!
Watch here.
---
July,
2023
New York Festivals 2023
Olé Sicoob! Olé @danirarte!
---
April,
2023
The brand is the cooperative in augmented reality.



By Levi Carneiro,
Brand Advisor @Loggia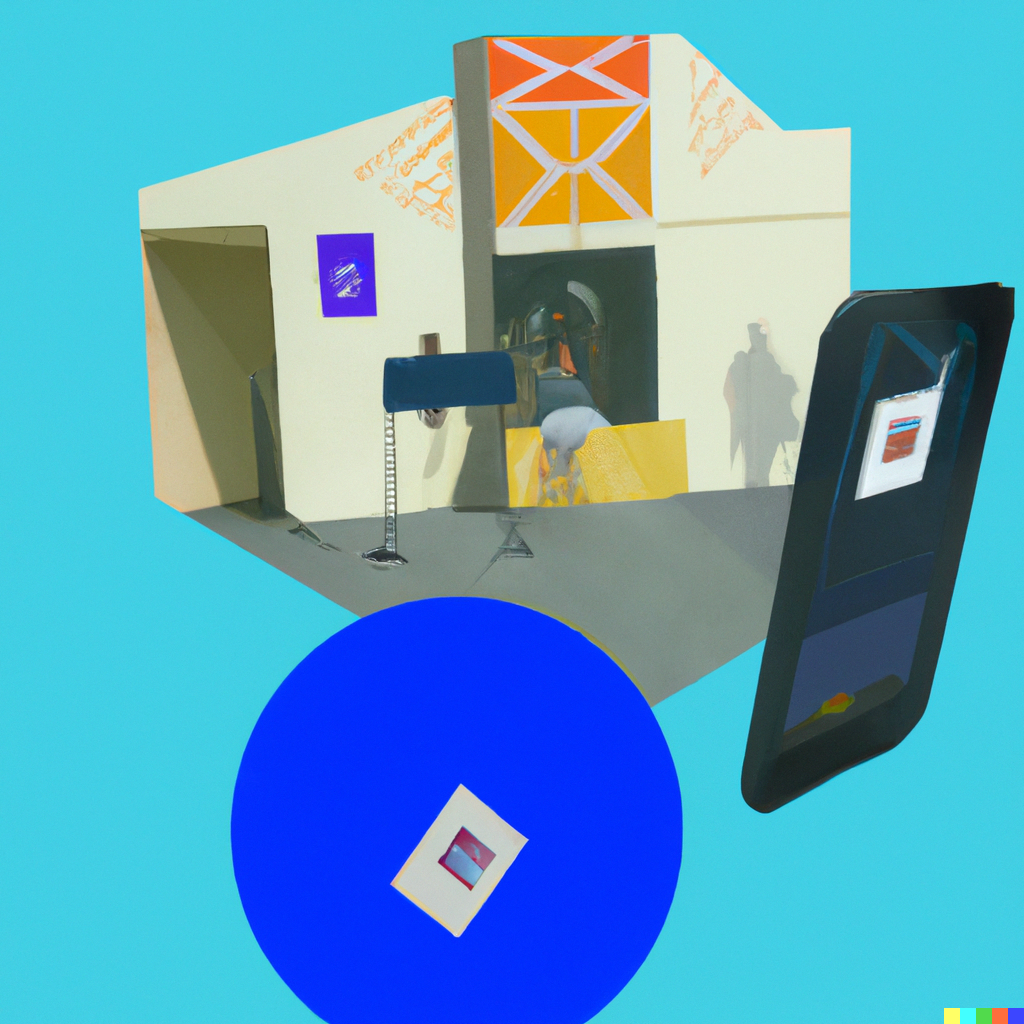 In these times of crisis for traditional business models, cooperatives are challenged to expand the knowledge and relevance of their brands. They effectively constitute a democratic alternative, with shared results and proven efficiency in different sectors and activities. This applies to national brands like Sicoob or Unimed and also to regional or even local references.
Considering cooperatives' brands from the perspective of augmented reality technology can be a good exercise to expand our understanding of the importance and potential of branding, while boosting our outreach and conversion efforts around cooperated brands throughout Brazil.
Brands were initially linked to the symbolic representation of industrialized objects. Initially, they were "functional brands" that highlighted product characteristics (through design, name, logo, packaging, etc.), thus creating differentiation and market value.
With the advent of TV and mass media, brands added new symbolic layers to the process, projecting associations of goods and products with feelings and sensations of comfort, status, freedom, well-being, among others, creating the concept of "brand image."
More recently, in the 1990s, a significant and powerful transformation began. The progressive arrival of the internet, networks, and new technological references of the digital era elevated branding to another level, surpassing the limits of mere representation and inaugurating what came to be called "brand experiences."
The major change, as noted by Celia Lury in her book 'Brands – The Logos of the Global Economy,' is that brands, in the articulated space of the digital ecosystem, no longer replace or represent objects; they themselves become objects. Not a physical and closed object, but a new hybrid and incorporeal object that connects various operations and opens up to different interactions.
Hence the suggested association with augmented reality, as brands today operate very similarly to this technology, breaking barriers and integrating the real and the virtual, the offline and the online, the tangible and the intangible, expanding our perception of "reality."
In other words, brands in the digital age organize themselves as an articulated platform of real and virtual supports that, through different touchpoints, promote interaction and dialogue with various stakeholders. What was once just a product or even an isolated organization transforms into an extensive web of access and interaction with the journeys of diverse clients and audiences.
This association - brand/augmented reality - makes the challenge of cooperatives to expand the knowledge and integration of their brands more approachable and achievable. Imagine, for example, Sicoob, one of the largest financial cooperatives in the country: all products and services in its portfolio, communication campaigns, and events, each of the 4,000 branches, each downloaded app, each visit or interaction on the website or social media, all are now connected and form an enormous articulated system of brand experience points for the cooperative. The result is that the brand is "augmented" both in extension and in the insertion it can achieve in people's lives.
The same applies to another major Brazilian cooperative, Unimed. Thinking about the over 100,000 cooperative doctors spread across the country, the apps used by millions of clients, communication actions across different channels and media, online or in-person health services, all these connections "augment" the presence of Unimed as current and interactive manifestations of the brand of this health cooperative in the daily lives of cooperators, clients, and other audiences.
This new branding approach as an integrated and dynamic network makes the brand and the cooperative's business merge. The effective provision of services and the offering of products blend with communication and relationships, all operating as effective means of providing experiences and deepening relations with people.
Of course, the scope and dynamics of this new approach bring with them some needs and requirements: constant alignment between the brand and the overall business strategy, reinforcement of the brand's concept and identity in communication, strengthening of an organizational culture, adoption of a permanent policy of disclosure and contact (omnichannel). At all times and territories, it is essential that the set of decisions and initiatives functions as a unique and convergent brand, unfolding into different instances.
That's it: 21st-century brands are no longer just messages and images; they are at a new level of experience, immersion, experimentation, and relationship with audiences. In this condition, they also expand their capacity to generate brand value (brand equity), impacting margins and results, market share, talent retention, and consequently, the share of brand value in the overall value of the business.
From this innovative and expanded view of branding, cooperatives have everything to, supported by their unique purposes and values, develop and boost their brands to conquer a special and "augmented" place in the lives of people and communities throughout Brazil."
If you have further questions or want to delve into the topic, feel free to contact Levi at
levi.carneiro@loggia.com.br.
---
February, 2023
I.A. X Narratives.



A collab with photographer Gabz to discuss the challenges and opportunities of the new cyber creative era.
It's a fact. Artificial intelligence has come to revolutionize narrative construction. What we don't know yet is the true impact that new technologies will have on content and image production. And, consequently, on our society. To alleviate our anxiety a bit, we invited Gabz to share with us his discoveries and frustrations from his cyber journey in the field of photography.
Follow the series on
our IG
or
Gabz profile.
---
May, 2022
Clio Music Winners
Our project 'Door Beat' has been recognized among the best music projects in the world at Clio Music 2022. In this edition of the prestigious international festival, Sicoob was the only financial institution in the world among the 258 winning works. 'Door Beat' stands alongside global projects from brands such as Adobe, Amazon, Apple, HBO, Samsung, Spotify, and musicians like Nego Bala, Yola, and Justin Bieber.

---
July, 2021
Feedback 360 MMM v.beta



A Deloitte study revealed that only 8% of companies believe their performance evaluation systems are effective in generating business value.
We've initiated a simple model here at Loggia to make the process more frequent and agile. It's open on
Google Drive
for anyone who wants to test and improve. Feedback is very much welcomed, of course.
---
February, 2021
#TBT Live: Cooperati-vism & Innovation.



Samara Araújo,
Innovation Coordinator of OCB

"We are the 9th largest economy globally, yet we rank 62nd on the Global Innovation Index."
"When we talk about innovation in Brazil, it's essential to remember that we are the 9th largest economy globally, yet we rank 62nd on the Global Innovation Index. So, there's a long way to go in this regard. When we look at our GDP compared to investment in innovation, we realize the need for all sectors to pay attention and invest in innovation.
We had the 14th Brazilian Cooperative Congress in 2019, and one of its pillars was innovation. The importance of the theme was already clear but reinforced the strategic guidelines of the OCB System for more efforts to be directed towards innovation. Under this innovation pillar at the congress, some guidelines were approved, such as training in innovation, connecting with startups to solve cooperative challenges, and integrating with platforms that enable cooperation.
We launched a website last year,
Inova.coop.br
, and at first, we have focused on fostering an innovation culture. In the OCB System, we represent cooperatives of all sizes, segments, and regions across the country. That's why we face a great diversity of challenges. We chose to start with the innovation culture and training to take the first step and, in a way, bring the cooperatives that were not yet addressing the issue or were just starting to innovate alongside those already innovating.
We can be incredible, delivering a fairer, more supportive business model that allows a better life for everyone in this network, but if people don't know what cooperativism is, it's useless. Communicating cooperativism is fundamental for the possibility of choice, and OCB aims to give visibility to cooperatives.
Cooperativism emerged in a moment of crisis and resolved it. I see the world of Big Tech as significant opportunities for cooperatives. These big companies are being questioned and forced to look at the human and justice side. Well, cooperativism already delivers that.
We are not Amazon, Facebook, or Google; we are a cooperative system with a new model for the new world we are living in. More than ever, it is necessary to return to the roots of cooperativism to deliver an alternative. It's a great opportunity to offer an option with purpose, justice, results, distributing to many and not to a few."



Ana Aguirre, Founder/Worker Owner TAZEBAEZ/Spain

"The values of cooperativism are structural and make a significant difference in this innovation environment."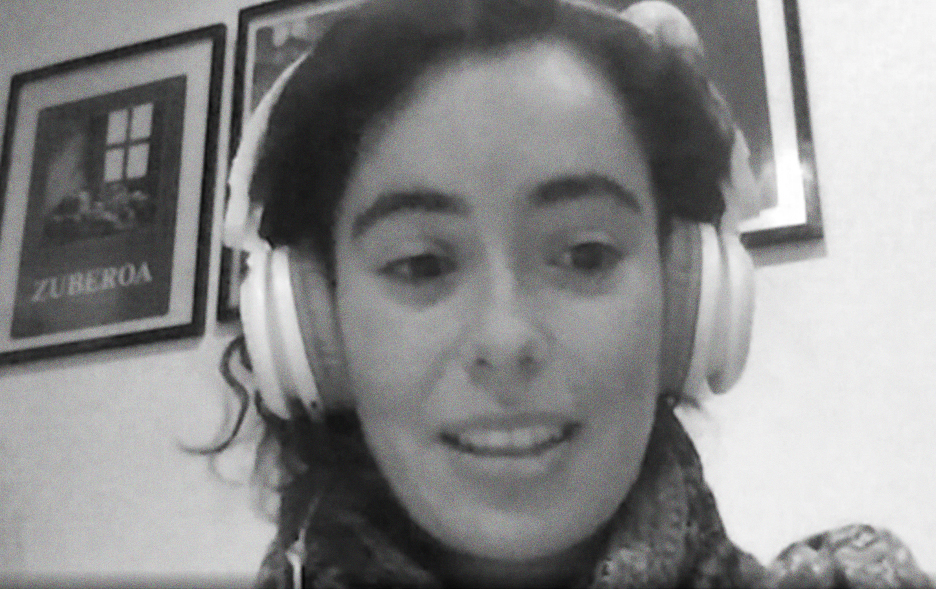 "I am a co-founder of a worker cooperative, Taezbaez, which in Basque means: 'why not?' This has an even more significant meaning for us since our language is a minority language, with only 1 million speakers worldwide. Despite our global presence, it's important to maintain our roots, our territory, and the spirit with which we started the cooperative almost 13 years ago.

I was a student in the first class at the Mondragon University, studying Leadership, Entrepreneurship, and Innovation, and that's when we started the cooperative. We strongly believe in cooperative values and all the advantages they bring to society. Especially in the Basque Country, the cooperative movement played a crucial role in development after the Civil War. But with the pandemic, we see that it is more relevant than ever. We are in the best moment to show that cooperativism is a strong movement and has an important role in social development.

The values of cooperativism are structural and make a significant difference in this innovation environment. I don't think they are things of the past, from Manchester. They are of now; we are cooperative, democratic, and more. Take, for example, the United Nations Sustainable Development Goals. Many companies are making an effort to claim they are doing this or that. Well, these UN goals are already embedded in the values of cooperativism. What is trendy today has always been present in our system. What we lack is to communicate cooperativism more outside of cooperativism and bring more people to our cause.

Within this framework of making cooperativism more accessible to other groups, one challenge we face is how to ensure that cooperatives are born with a multi-regional mindset since their activities are closely tied to the communities they are part of. We need to find a balance between multi-regionalization and maintaining roots.

We need to create fast, agile, interesting companies to work for that demonstrate cooperatives are not outdated and provide unique working conditions for their members. That's why I believe so much in cooperativism and, especially, worker cooperatives. Having people lead something where their quality of life depends on the decisions they make is incredible. This is priceless, and the power of this system is extraordinary.

We are going through a period of profound transformations, amplified by the challenges that the pandemic brought us, so we are creating a course on platform cooperatives to encourage the birth of these new enterprises. This is the best possible moment to demonstrate that our system is modern, valid, strong, and growing towards new horizons."


Éder Lemke,
VP Sicoob
Centro-Serrano
/CEO
BI.Coop
"If the innovation process is concentrated only in the strategic executive group, it needs to be stopped. It is crucial to involve the entire organization to make the culture of innovation happen."
"I feel sad when I see innovation being reduced simply to the use of technology. This discourse needs to change. Innovation is a process; it's not a project with a beginning, middle, and end. It's a process through which you solve a problem, typically a pain point for someone.

You cannot start an innovation process without changing the mindset and the culture.

Especially in cooperativism, we need to understand that we must deliver results to the people, to the co-operators. It's not about creating a colorful innovation department. Is that it? Maybe it's part of it, but I think it's not limited to that. We need to look at the whole picture, where the pain points are, where we can bring the best results to the co-operators.

If the innovation process is concentrated only in the strategic executive group, it needs to be stopped. It is fundamental to involve the entire organization to make the culture of innovation happen. When we look at our structures, maybe we have some challenges to promote innovation in financial cooperativism. Do our structures allow an environment where innovation flows easily?

In my perception, the creative and strategic role is still very concentrated at the top of the pyramid. We need to involve all the people who are at the forefront, dealing with co-operators every day, and who know the co-operators' pain better than anyone.

So, I think creating this culture, creating ways for this collaboration to happen internally are actions that financial cooperativism needs to take. It's not just about looking at the financial market and following the trend of what's happening in terms of technology.

In the financial market, there's a word that scares a lot – Fintechs. We hear that they are changing the financial market. I think Fintechs are focused on a specific niche; obviously, they solve some specific pain points, but they are not institutions with such a complete portfolio to meet all the cooperative associates' needs. So, why not unite with them? Seeing them as competitors is not the way. How can we look at Fintechs and collaborate with them to deliver a more interesting result to our members? Maybe they occupy a niche that we are not dynamically able to serve. Perhaps there is already a Fintech solving that pain point, so why not bring it closer? Forming a partnership so that, together with cooperativism, it solves the mebers' pains.

And now, we have perhaps the big boom in the financial market, which is Open Banking. And then we confirm why we are in the best days of financial cooperativism. We know we have quality products at low costs, and with Open Banking, we can show people outside cooperativism how these products can bring advantages that they don't have today. It's a sea of opportunities.

In summary, I believe we need to change our culture, our mindset, involve our entire workforce to truly understand where the members' pain points are and deliver the solutions they need, with the modern technologies at our service. Moreover, cooperatives are pioneers in technology and the tools they use. Cooperatives were pioneers in implementing Pix, for example, or in distributing resources in communities during the pandemic, where credit arrived before the government's emergency aid. Now, it's about making the same move with Open Banking and making the most of this new innovation opportunity emerging in the national financial system."


---
February, 2021
LIVE//
FEB 2nd
17h

A reflection on the ongoing innovation process in cooperativism.
Samara Araújo, Innovation Coordinator of OCB, will share how the Brazilian Cooperatives Organization relies on innovation to strengthen cooperativism in Brazil. Ana Aguirre, Founder/Worker Owner of TAZEBAEZ/Spain, will provide an international perspective for the discussion, and Éder Lemke, VP Sicoob Centro-Serrano/CEO
BI.Coop
, will bridge the discussion with financial cooperativism.
Don't miss it.
Assista ao vivo:
twitch.tv/loggia_oficial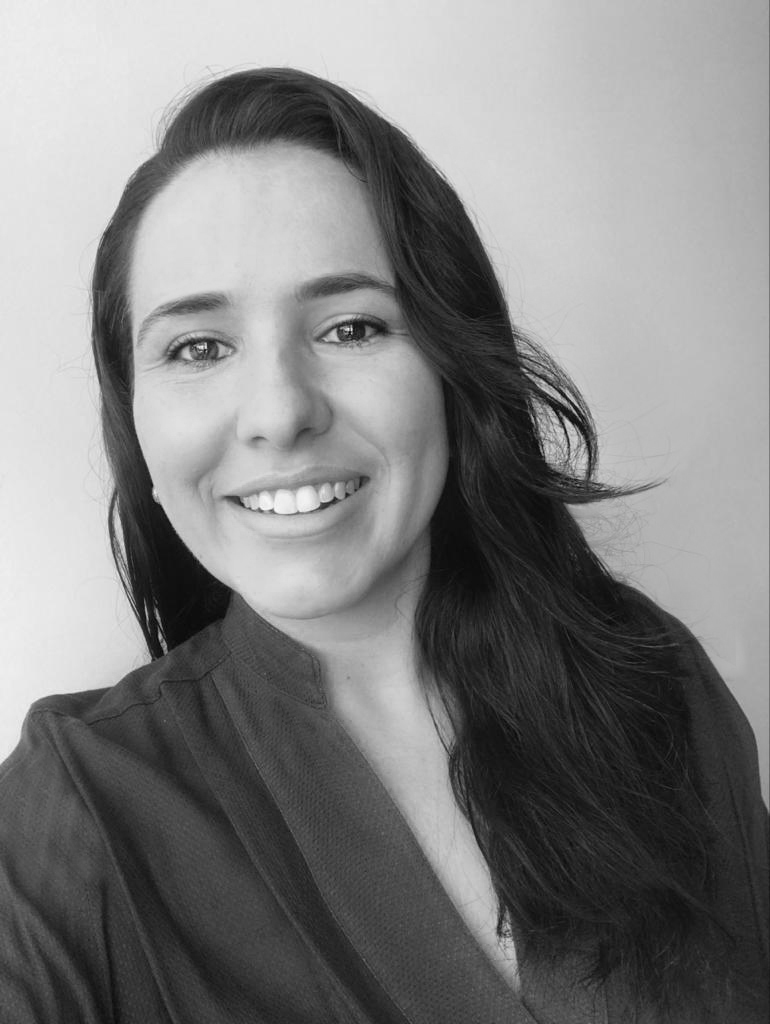 ---